Ismael Rafols
Dr. Ismael Rafols is we like it Research Fellow at Ingenio (CSIC-UPV), Polytechnic Univ. València, and visiting fellow at SPRU (Science and Technology Policy Research), the University of Sussex. He studies the emergence of hybrid scientific fields, such as bionanotechnology or synthetic biology, relying on bibliometric tools and expert interviews. His recent research focuses on the development of viagra discounts mapping methods to cialis professional cheap identify areas/topics of knowledge integration. He has a PhD in Biophysics (Tohoku Univ. Japan, 2001). Ismael has worked on science policy since 2005, when he joined SPRU.
---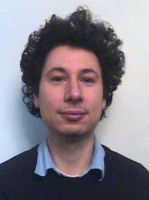 Michael M. Hopkins
Michael Hopkins is a Senior Lecturer at SPRU - Science and Technology Policy Research, whose teaching and research interests focus on how processes of biomedical innovation are organised in society (especially diagnostic test and drug innovation). Michael graduated as a biologist and worked in the order cialis online fast shipping biotech industry before joining SPRU to undertake training in Technology and Innovation Management, and Science and Technology Policy Studies. Over the last 12 years he has worked as a researcher and order cialis on internet team leader on research projects funded by leading agencies in the UK, EC, and US, publishing over 20 peer reviewed articles and 10 consultancy reports. Michael tweets as @biotechpolicyUK
---
Daniele Rotolo
Daniele Rotolo is currently Research Fellow at SPRU–Science and Technology Policy Research (University of Sussex). He is a business engineer (magna cum laude) and he received the PhD in Innovation Management and Product Development from Scuola Interpolitecnica di Dottorato. Daniele has been visiting researcher and research associate at the Department of Management Science and Innovation at University College London (UCL) in 2009-2010. He has been also visiting researcher at the Department of Management and Organizations at Stern Business School–New York University in late 2010. Daniele's research interests lie in the social capital theory and social network analysis. More precisely, adopting these theories as lens he is investigating the social dynamics characterizing the science and technology interaction and the emerging technologies.
---
Alan Porter
Alan Porter is Professor Emeritus of Industrial & Systems Engineering, and of Public Policy, at Georgia Tech, where he remains with the www.riton-shirts.com Technology Policy and Assessment Center. He is also Director of R&D for Search Technology, Inc., Norcross, GA. He is author of viagra store some 200 articles and books, including Tech Mining (Wiley, 2005). Current research emphasizes measures of research interdisciplinarity and the best site science overlay maps to track research knowledge transfer and emerging technologies.
---
Loet Leydesdorff
Loet Leydesdorff (Ph.D. Sociology, M.A. Philosophy, and M.Sc. Biochemistry) is Professor for Communication and Innovation in the Dynamics of Science and Technolgy at the Amsterdam School of Communications Research (ASCoR) of the University of Amsterdam. He is Visiting Professor of the Institute of Scientific and Technical Information of China (ISTIC) in Beijing and Honorary Fellow of generica cialis the Science and Technology Policy Research Unit (SPRU) of the University of Sussex. He has published extensively in systems theory, social network analysis, scientometrics, and the sociology of innovation (see for a list of publications ). With Henry Etzkowitz, he initiated a series of workshops, conferences, and special issues about the Triple Helix of University-Industry-Government Relations.
---
Diego Chavarro
Diego Chavarro is a PhD student at the University of Sussex doing scientific research on interdisciplinary science at SPRU . He has been a researcher in Social Studies of Science and Scientometrics in Colombia for more than 5 years.